Departing From
Milton Keynes,
Northampton,
Rugby,
Coventry,
Birmingham International,
Wolverhampton,
Stafford,
Crewe,
Warrington Bank Quay,
Preston
Welcome aboard the celebrated 'Statesman' train for a fabulous autumnal weekend tour to the Scottish Highlands with off train excursions through the beautiful Loch Lomond and Trossachs National Park, offering some of the most stunning scenery in the world. From breathtaking mountains and glens, to the vast tranquil beauty of Loch Katrine with an awe-inspiring private cruise on the restored steamship 'Sir Walter Scott', or visit the Famous Grouse distillery and historic Scone Palace – Accommodation for two nights is at the magnificent 4-star Crieff Hydro Resort, built in 1868 and set in 900 acres of beautiful Perthshire countryside.
TRAVEL TIMINGS*
| | | |
| --- | --- | --- |
| STATION | DEPARTS | RETURNS |
| Milton Keynes | 06.10 | 23.00 |
| Northampton | 06.30 | 22.40 |
| Rugby | 06.55 | 22.20 |
| Coventry | 07.45 | 21.55 |
| Birmingham International | 08.00 | 21.40 |
| Wolverhampton | 08.40 | 21.00 |
| Stafford | 09.00 | 20.40 |
| Crewe | 09.30 | 20.10 |
| Warrington Bank Quay | 10.00 | 19.35 |
| Preston | 10.40 | 18.55 |
PLEASE NOTE *
All timings shown above are approximate and may be subject to change.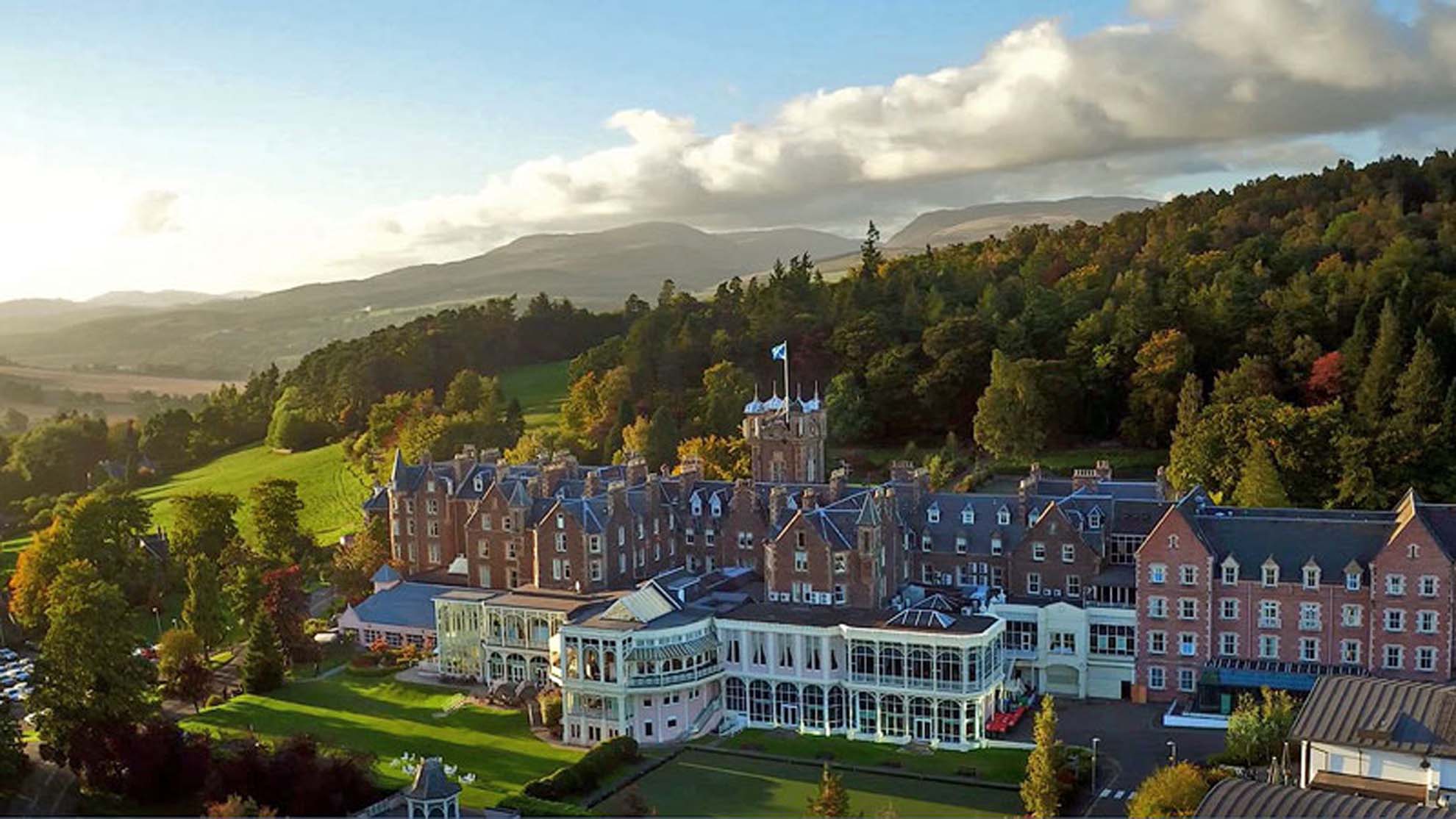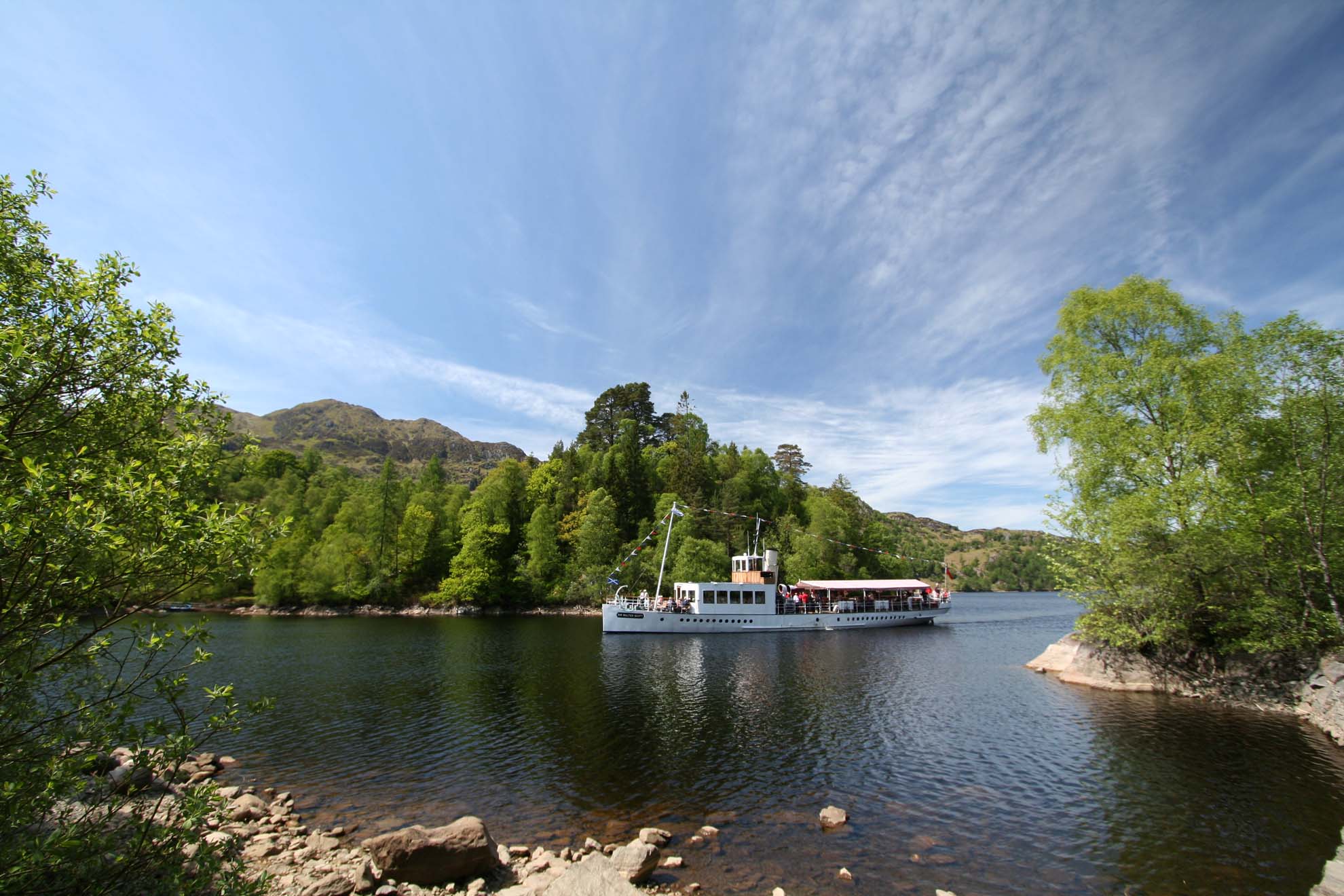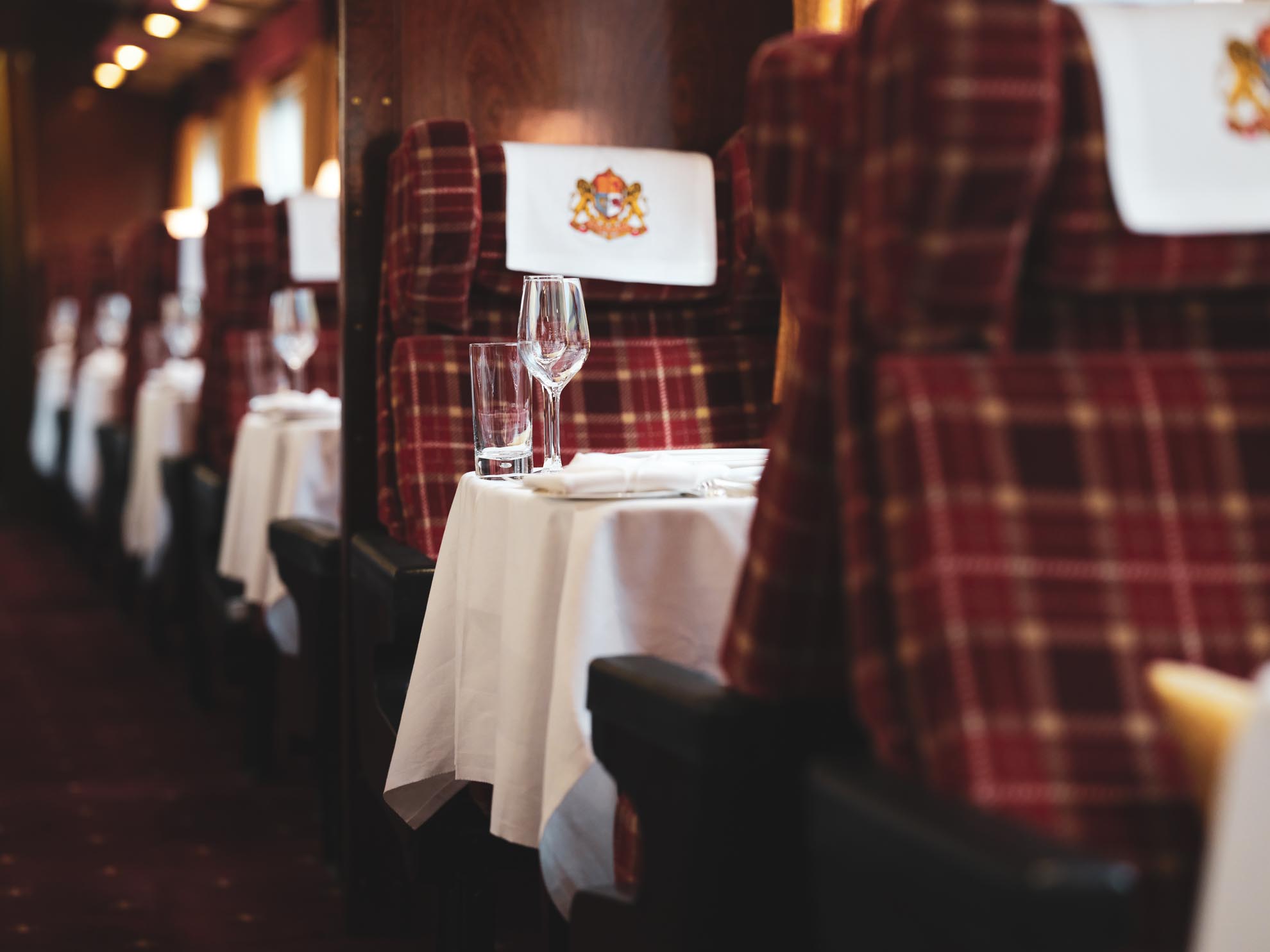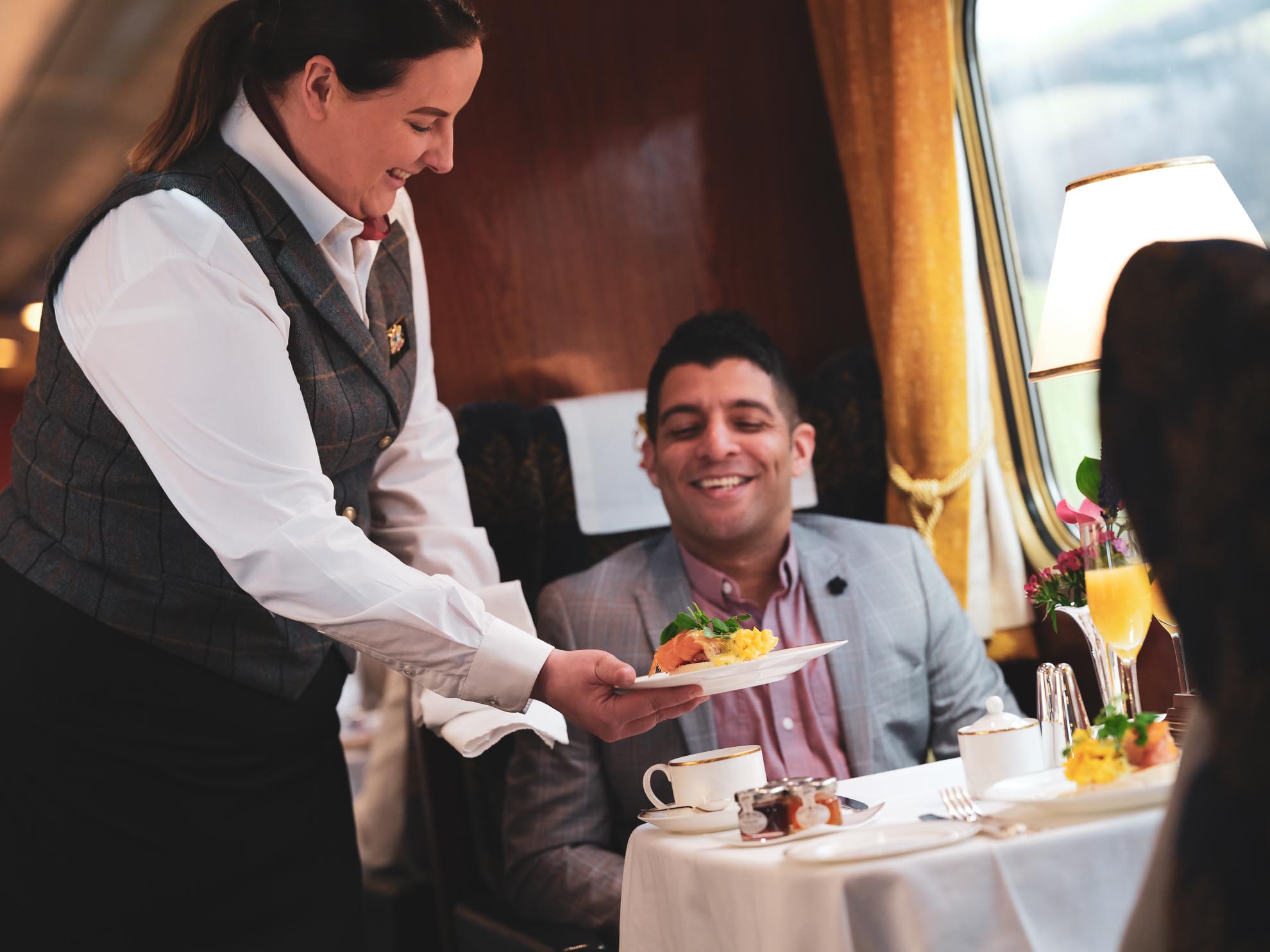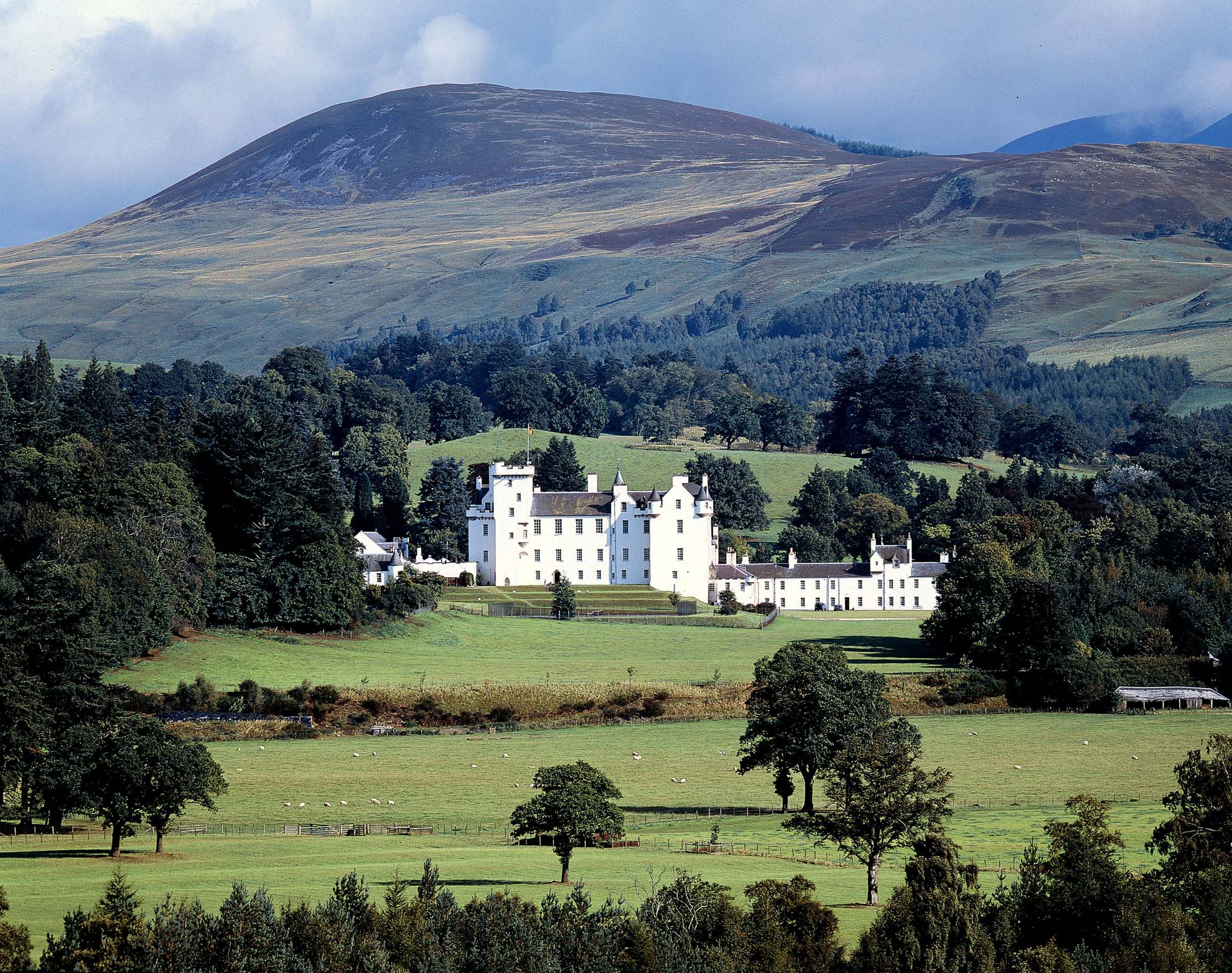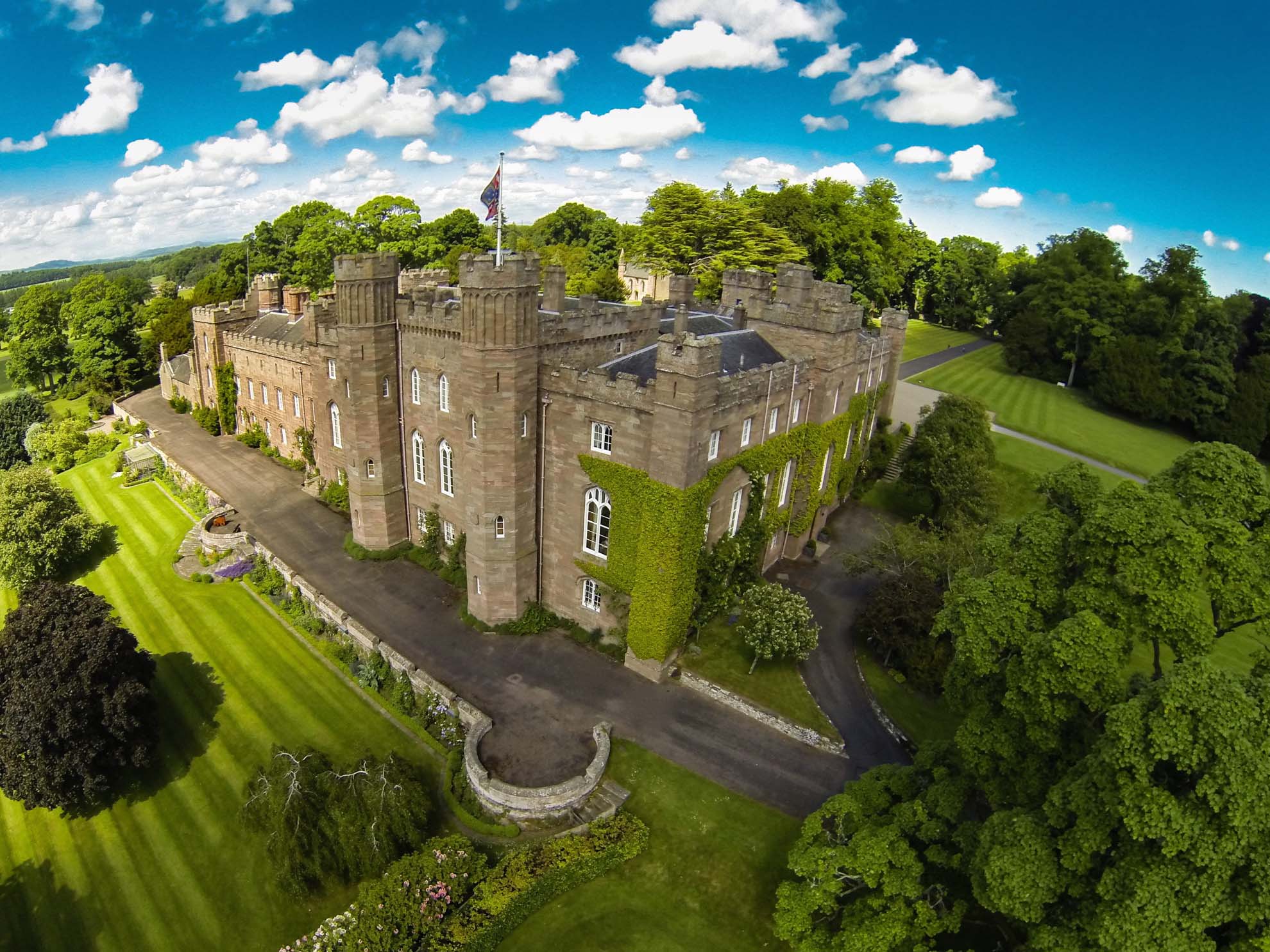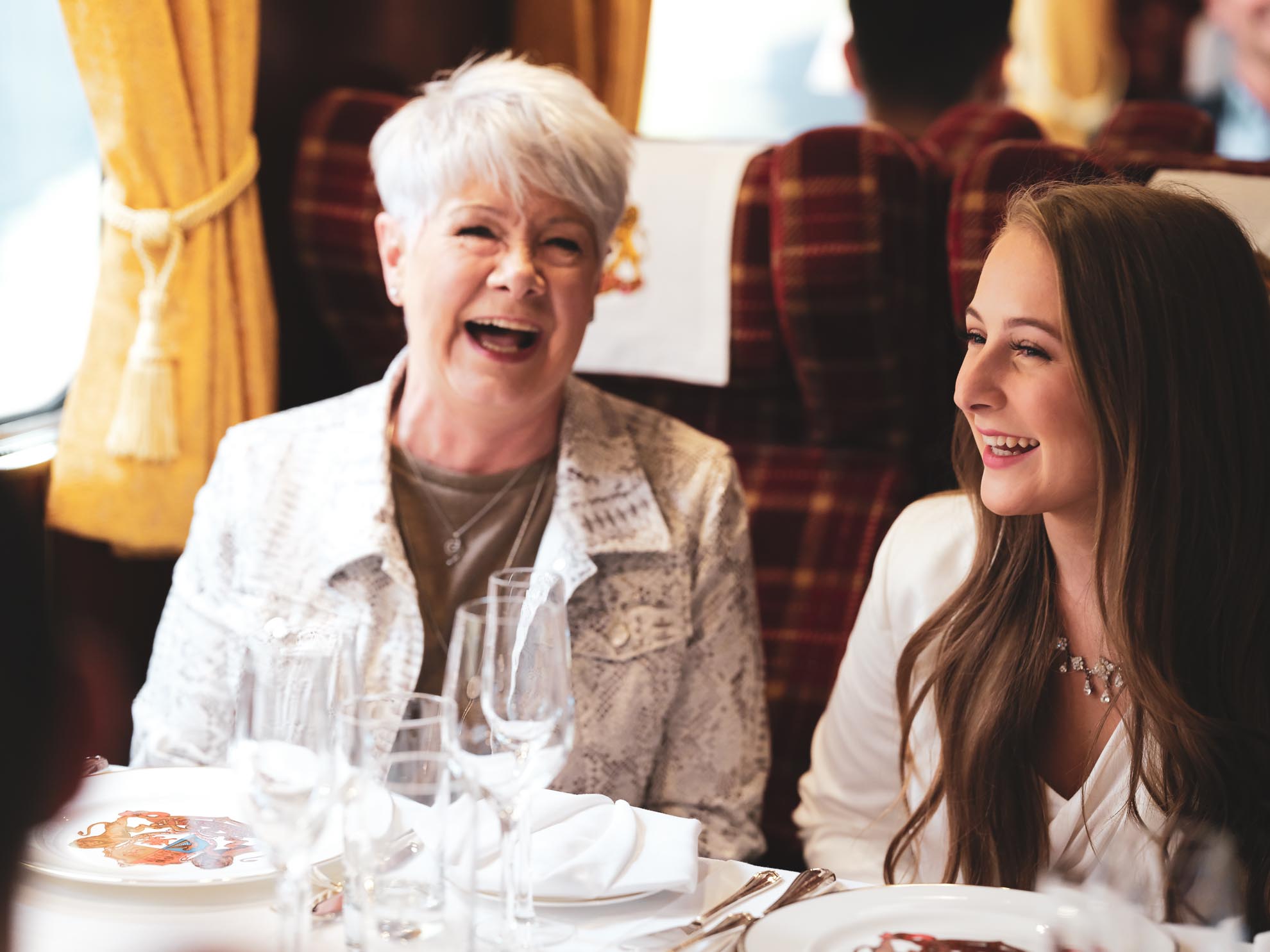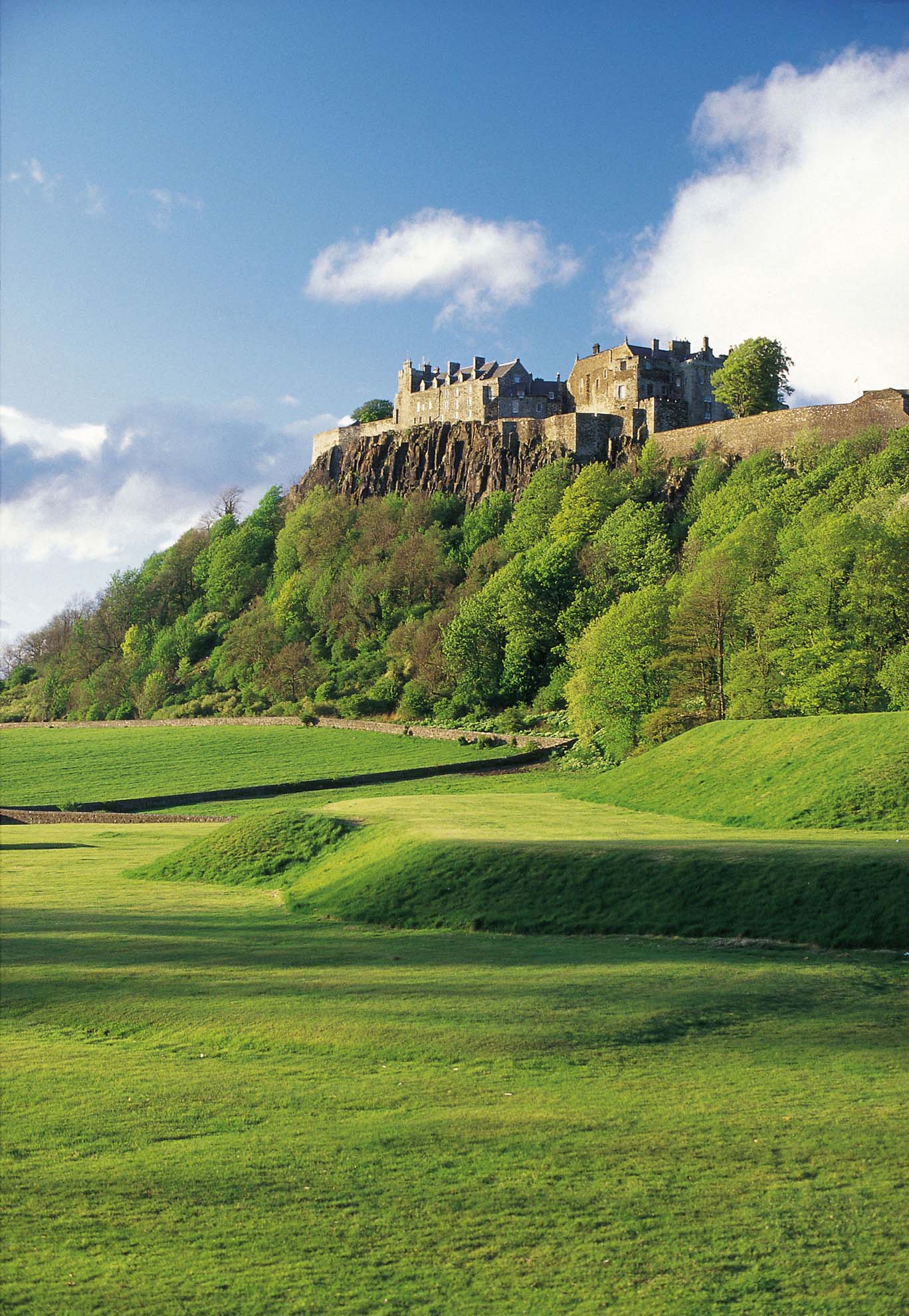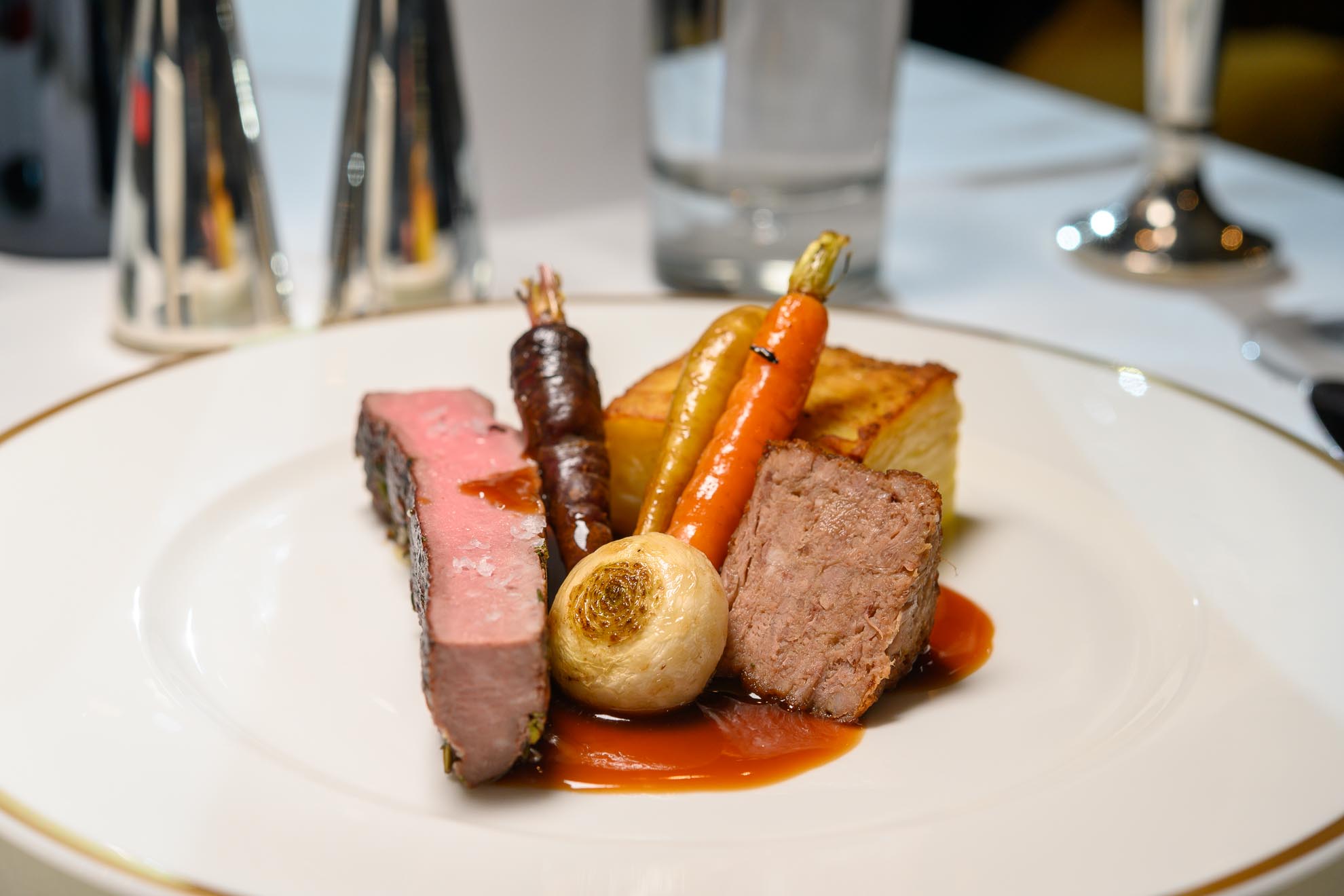 Journey Itinerary
Saturday -
03/10/2020
Our train travels north over the Cumbrian Fells with views of the Lakeland mountains to Carlisle where there will be a sightseeing stop in this historic border city, then continuing through the beautiful Scottish Lowlands and over Beattock Summit we join the Highland line and travel through Stirling to arrive into Gleneagles around 17.30 where we alight for the short road coach transfer to Crieff and dinner in the hotel.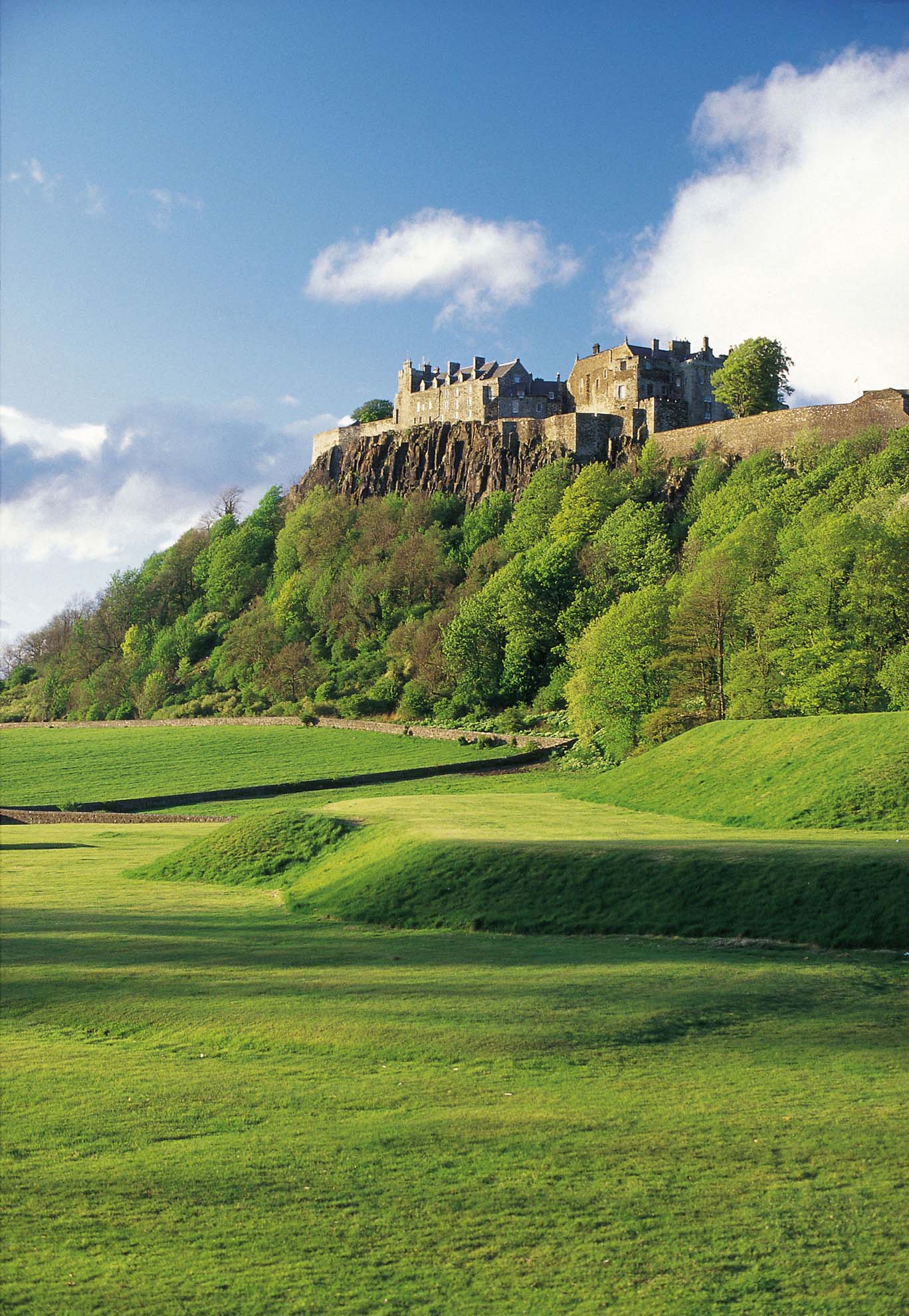 Sunday -
04/10/2020
Following a relaxing Scottish breakfast there is an option of an inclusive tour.
Loch Lomond & Trossachs
Road coaches will depart mid-morning for a journey through Callandar and into the stunning scenery of the Loch Lomond & Trossachs National Park, before boarding the 117-year-old restored steamship "Sir Walter Scott" for an hour's cruise to relax and soak up the scenery on beautiful Loch Katrine. We return through Queen Elizabeth Forest and over the Dukes Pass to historic Stirling where there will be a couple of hours to discover the old town or perhaps visit the castle set high above the valley on a rocky crag, offering superb views across the River Forth.
Supplement: £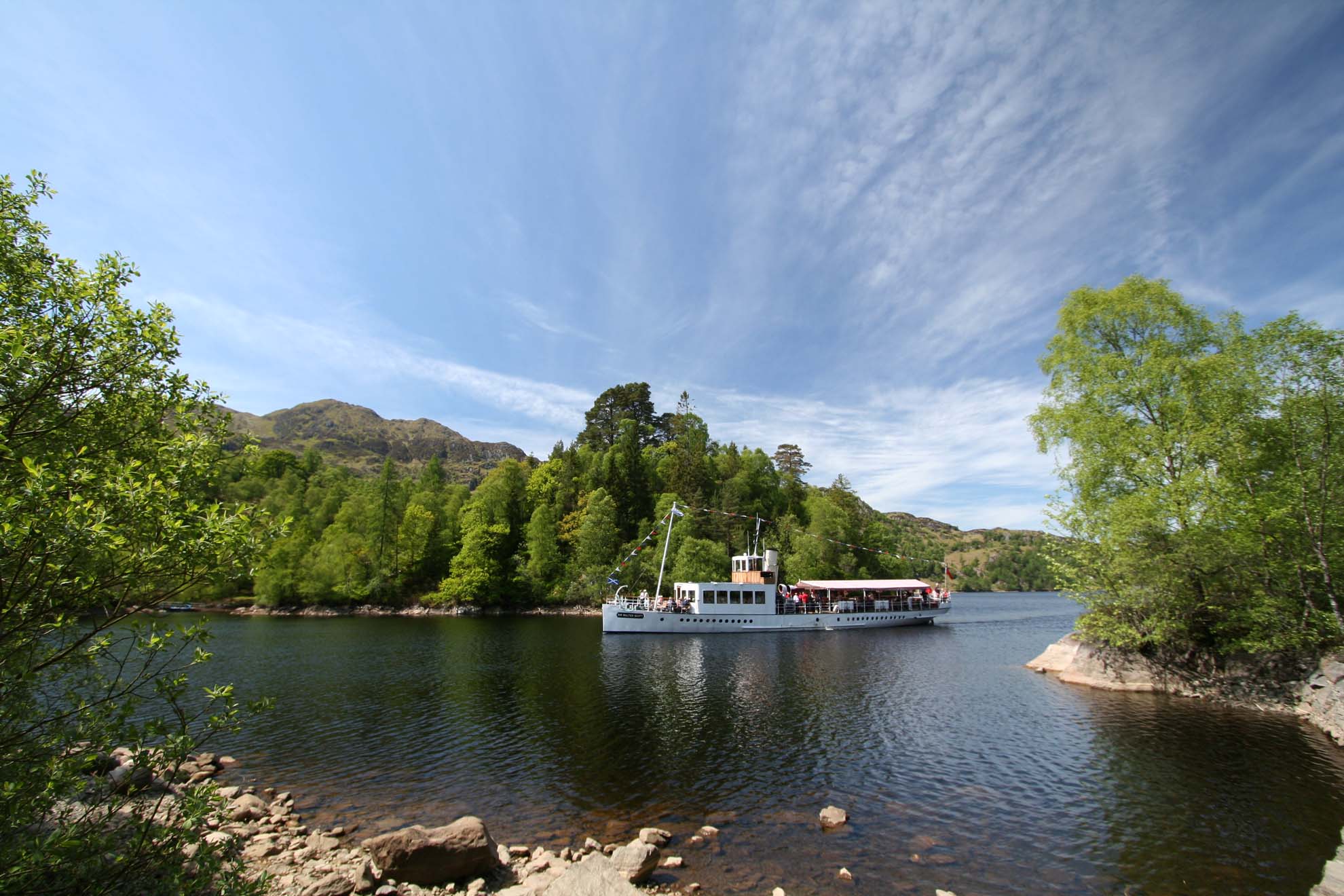 Monday -
05/10/2020
A full Scottish breakfast will be served in the hotel restaurant and road coaches will transport us to Perth station where 'The Statesman' will be waiting to leave for the journey around the Kingdom of Fife coastal route and over the iconic Forth Bridge to the beautiful and enchanting capital of Edinburgh for an afternoon break. There is something for everyone in this city with numerous attractions all within easy walking distance – from the famous shops on Princes Street or a stroll down the Royal Mile to the Palace of Holyroodhouse, or the impressive fortress of Edinburgh Castle. We return homeward in the late afternoon retracing our outward journey.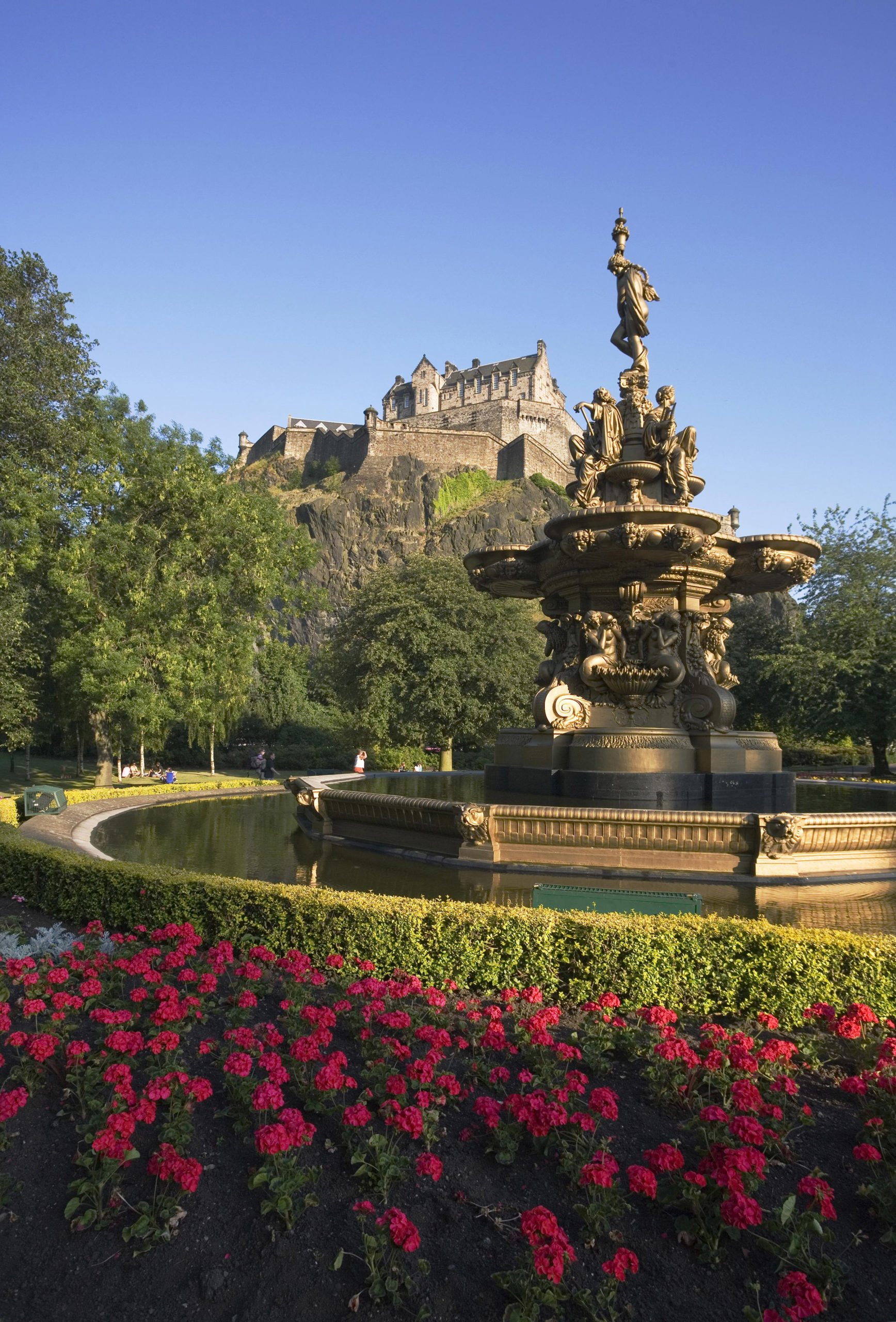 Classes of Travel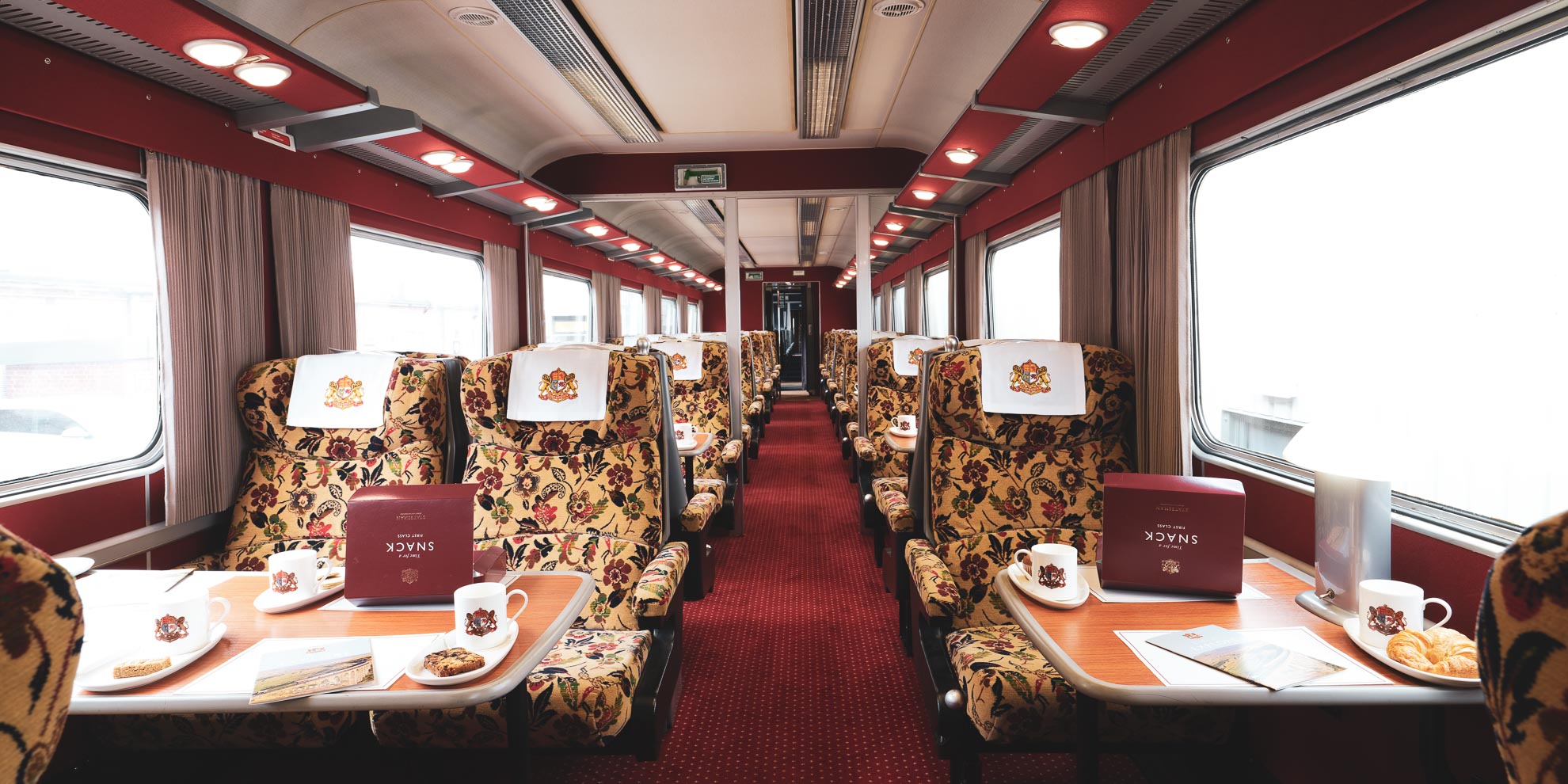 First Class -
£499
*
Accommodation is in 'standard' rooms at the Crieff Hydro Resort. Breakfast (Sun & Mon) and three course dinner (Sat & Sun) is included. Complimentary tea/coffee, biscuits and light refreshments will be served during the journey and a Buffet Bar is available for the sale of hot & cold beverages, light refreshments, and alcoholic drinks.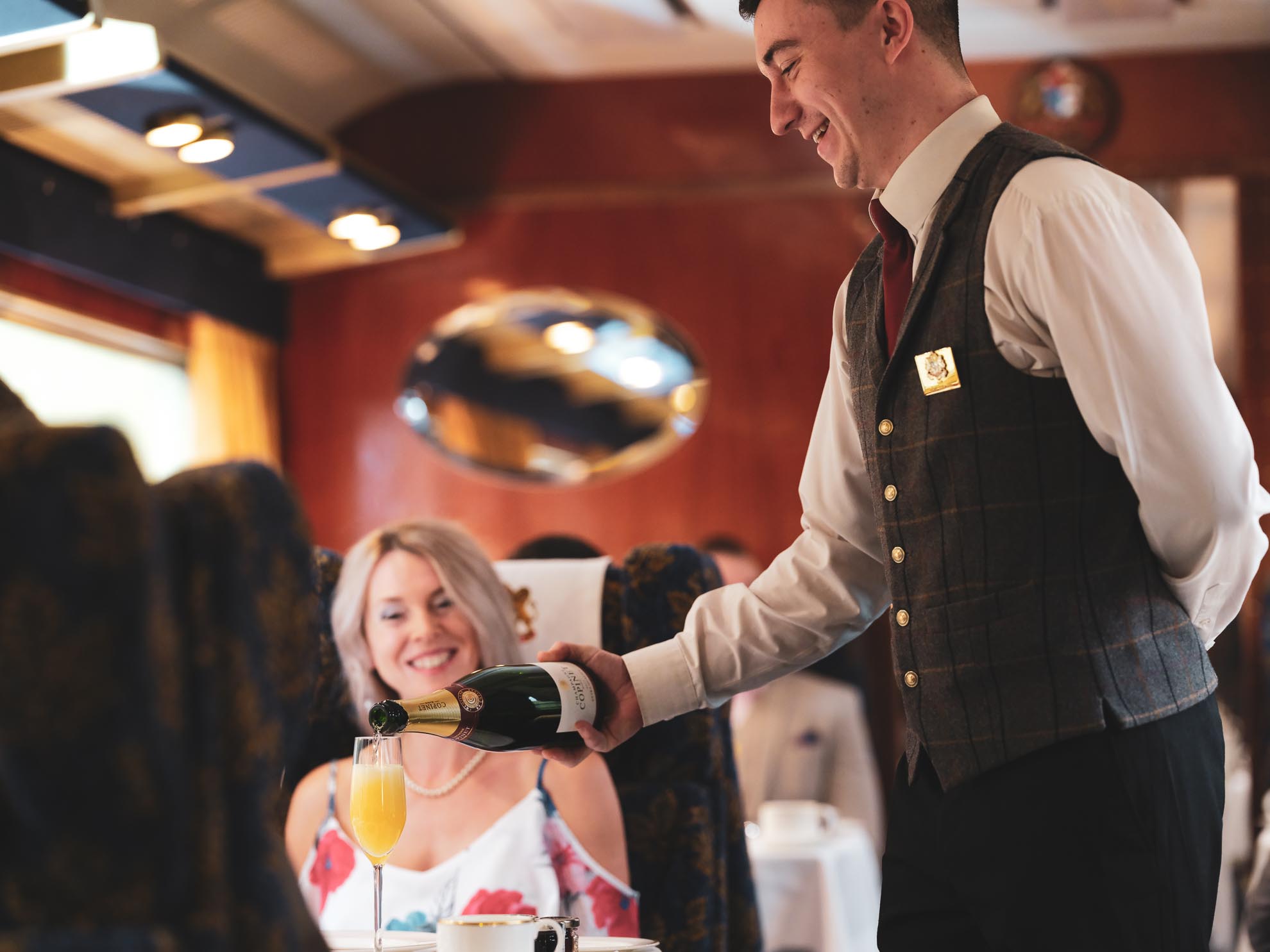 Pullman Dining -
£910
*
Accommodation is in 'executive' or 'standard' rooms at the fabulous four-star Crieff Hydro Resort. Scottish Breakfast (Sun & Mon) and dinner (Sat & Sun) is included, with other meals taken on the train. Seating is in Pullman style carriages and included in the meal service on board the train is bucks fizz with breakfast, a glass of chilled champagne and half bottle of wine served with luncheon.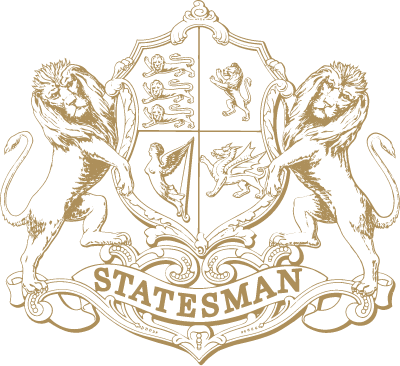 English Riviera Statesman
Pullman Class travel started the moment the train stopped at Kidderminster for us to board with a red carpet greeting from the staff. We were guided to our seats and from then on we wanted for nothing. The comprehensive menu was only surpassed by the unbelievable quality of service from the staff, no request was too much for them. We travelled in luxury and were fed beyond belief all the way to Torquay arriving half an hour early. After approximately five hours of sampling the delights of the resort we were met at the station for the return journey with a punctuality rivalling Japanese Railways, oh and the red carpet both off and back on in Torquay.
The return journey was luxury and food for every mile. Dinner started in the West Country and finish in the West Midlands, a magnificent banquet with wonderful service throughout. A journey that you wished would never end, but it had to and yes with a red carpet.
An experience that will never be forgotten and also won't be the last for us with Statesman.
What a truly wonderful day – Dave (Halesowen)
July 27, 2019
Lord of the Isles Statesman
It is the best way to see thecountry. The Pullman carriages are superb, the staff are amazing, nothing is too much trouble and the food is super. We were lucky with the weather so were able to enjoy the whole experience, we had a marvellous time.
A Wonderful Experience – A Houghton
October 21, 2019
Lord of the Isles Statesman
I do like travelling by train anyway, whether it be in the UK, in Europe or in North America, but this Pullman Class 3-day trip to northern Scotland was simply delightful. My wife and I shared a table for 4 with two others, people who were strangers to us as we were to them, and it was certainly a huge piece of luck that we all got on very well indeed together. But even if we had not had such good conversation, that would not have affected the quality of the rest of the experience provided. The total presentation was lovely, starting from the welcome on board, with a beautifully laid table and Buck's Fizz (I was not the only one to say that simple champagne would be fine -- which was immediately provided). Service was immaculate and friendly throughout the 3-day trip. Food was really excellent, and the 7-course lunch on the return trip on Sunday was wonderful. That might sound like a lot, but when spread out gently over 3 hours, it was just a delicious series. The Inverness hotel was one I would be happy to return to, and our 2 nights' stay there was flawless. The intermediate day trip to Eilean Donan castle was the fulfilment of a long-standing wish, and I'm looking forward to a reprise to the Lake District and a 4* hotel.
Such a Charming Experience – Stephen H
October 21, 2019
Read All Testimonials